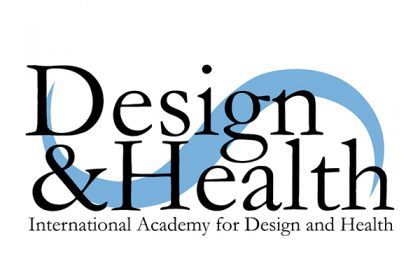 Alan Dilani, founder of the International Academy for Design & Health (IADH) has announced his retirement following decades of tireless commitment to the role. Gunther is honoured to be selected to carry Alan's legacy into the future. "I'm honoured to lead the Academy forward alongside many of the committed and passionate colleagues. Together we are continuing to foster innovation in society and excellence in design to transform the future of the healthcare environment.
Healthy and sustainable health care has long been a focus of mine. To receive this global recognition of my work in the field, and to be tasked with championing it further is very exciting".
Gunther outlined his vision and priorities for the IADH at the 12th World Congress in Vienna (July 2017). He presented a key focus to transform the global governance of the Academy through the establishment of Regional Chapters. "With the advent of Regional Chapters we have the opportunity to shift focus to issues that impact our members at a local level. With local leadership and research connected though a global knowledge network we can bring true value and innovation to all members of the Academy."
The Academy's agenda is underpinned by the sharing of knowledge for the greater public good. As CEO of the Academy, Gunther will enable, facilitate, connect, share and learn from global knowledge leaders in the health industry.
Gunther remains the Managing Director of Destravis and committed to helping his clients achieve their objectives. This role will allow him to consolidate past volunteering efforts across a number of community and advisory roles to a single volunteer position with great value and purpose.
For further information, visit the Academy's website here.